C.o.G. (Chronicles of Genius) – Issue #1 | page 22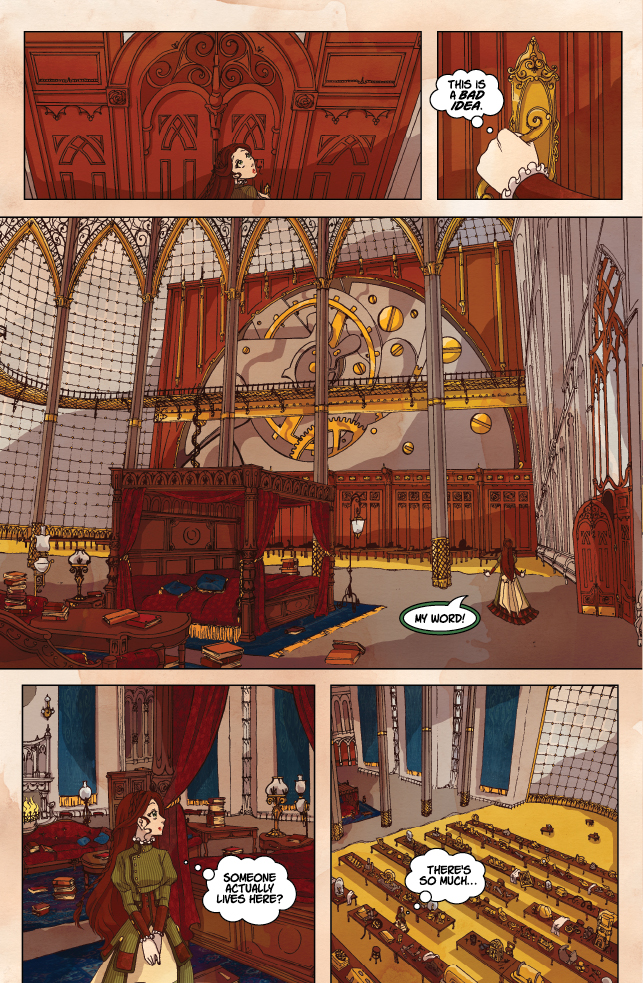 C.o.G. (Chronicles of Genius) – Issue #1 | Page 22
This is an interior page for the steampunk comic book series C.o.G. (Chronicles of Genius) I am currently developing.  I am doing all aspects of this comic series: writing, pencils, inking, coloring, and lettering.
C.o.G. (Chronicles of Genius) is a quirky steampunk adventure romance featuring genius inventor Myles Ballantyne, as he struggles with love, rival inventors and his sister's dinner parties. It's a story of daring escapades with a multicultural cast in a world with airships, mad scientists and runaway psychic Welsh maids.
All the line art was done by hand on smooth paper with pencil, pen & ink. The image was then scanned into the computer and colored with Adobe Photoshop. Logo was designed separately, all digitally.