Chronicles of Genius Logo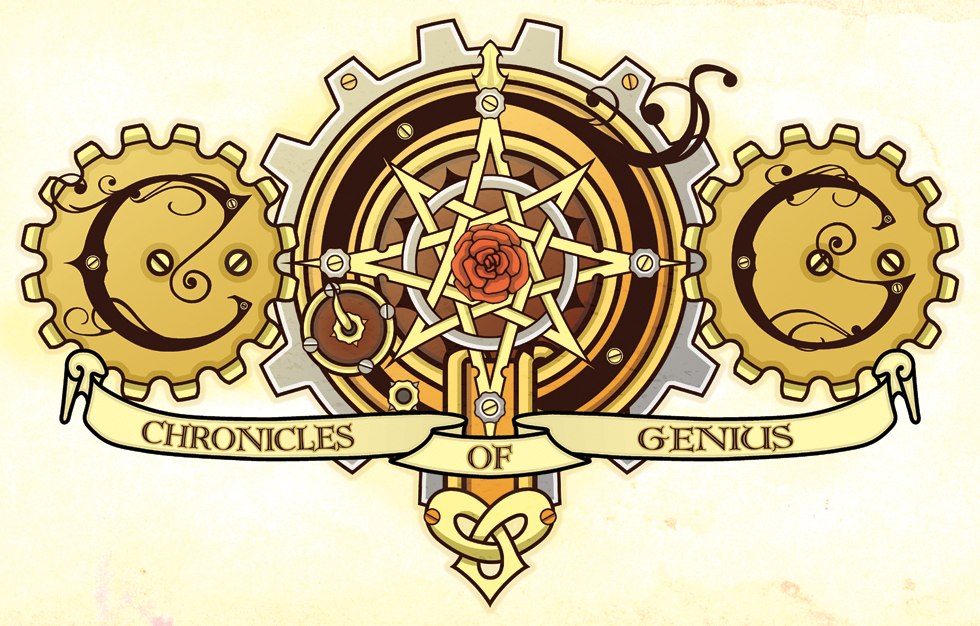 Chronicles of Genius Logo | 2011
This is the final logo design for my steampunk comic book series C.o.G. (Chronicles of Genius) that is in development. I am doing all aspects of this comic series: writing, pencils, inking, coloring, and lettering. The logo feature's the Scottish garter iconography used in Scottish clan family crests as well as the compass to express the vehicles (including airships) produced by the main character's company.
C.o.G. (Chronicles of Genius) is a quirky steampunk adventure romance featuring genius inventor Myles Ballantyne, as he struggles with love, rival inventors and his sister's dinner parties. It's a story of daring escapades with a multicultural cast in a world with airships, mad scientists and runaway psychic Welsh maids.
Logo was done completely digitally in Adobe Photoshop.