Nike Dunk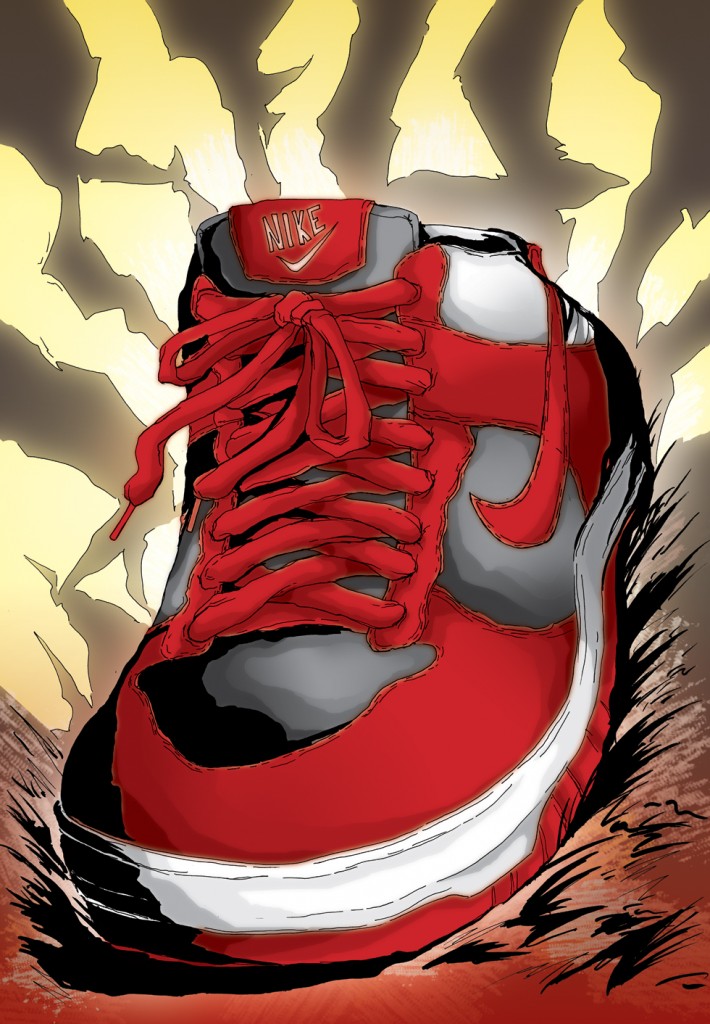 ~Nike Advertisement | 2007
TokyoPop Inc. & Nike
After coloring 7 pages for a Japanese Nike Advertisement, Nike asked for an additional page. The original artist was unable to make the 8 hour deadline. Thus, I was asked to provide it in his stead. This is the result.
All the line art was done by hand on smooth paper with pencil, pen & ink. The image was then scanned into the computer and colored with Adobe Photoshop.
This piece was published in various magazines throughout Japan.