Reign Over Destiny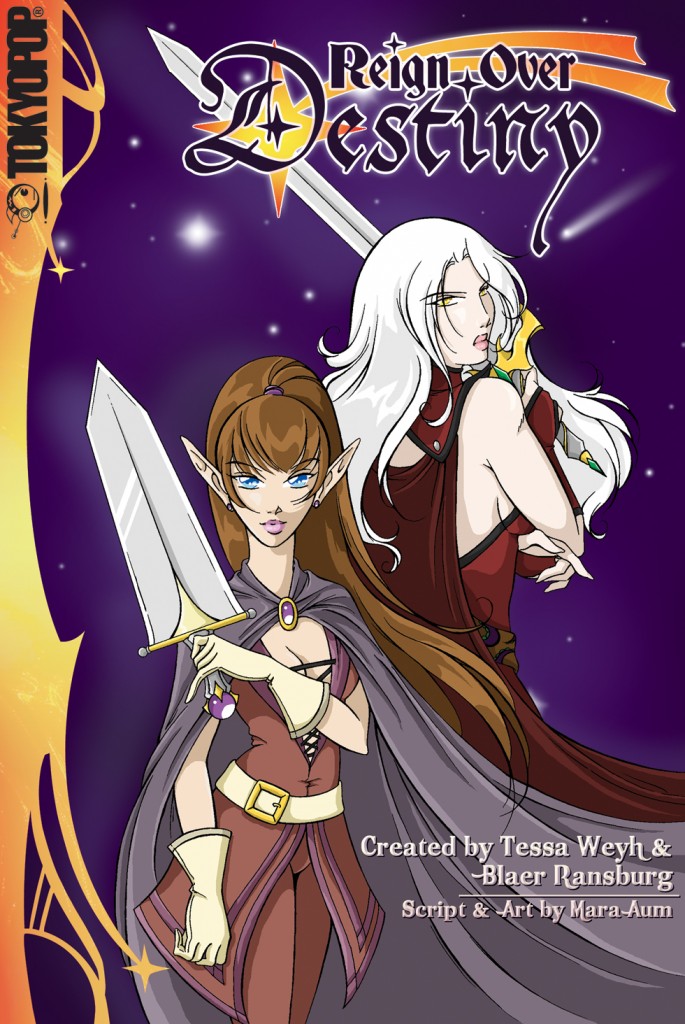 ~Reign Over Destiny| 2006
TokyoPop Inc. & Make a Wish Foundation
I was selected by Tessa Weyh to help fulfill her wish through the Make-A-Wish Foundation and TokyoPop to adapt her short fantasy story into a 20 page comic.
Created a 27 page series production bible. Drew character designs, cover and key art, laid out cover design, and created masthead title. I drew complete interior art, including pencils, inks and tones, lettered and placed word balloons. Project completed in one month.
All the line art was done by hand on smooth paper with pancil, pen & ink. The image was then scanned into the computer and colored with Adobe Photoshop. Logo and cover design done in Adobe Illustrator, and interior art toned with Manga Studio and lettered with Adobe InDesign.